Angelina Jolie states she had three mastectomy-related procedures over 3 months, finishing the last one on April 27. They included 2 operations - the second of which was bust reconstruction.
Jolie, who is 37-year-old, states she decided to go public about her decision to motivate other women to be proactive to see if they are likewise at risk.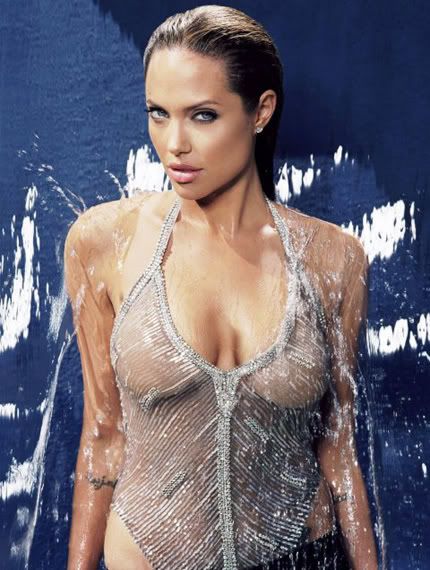 Oscar-winning actress whose mother died from cancer at 56, says she "decided to be proactive and to minimize the risk as much I could. I made a decision to have a preventive double mastectomy. I started with the breasts, as my risk of breast cancer is higher than my risk of ovarian cancer, and the surgery is more complex."
"I am writing about it now," Jolie says, "because I hope that other women can benefit from my experience. Cancer is still a word that strikes fear into people's hearts, producing a deep sense of powerlessness. But today it is possible to find out through a blood test whether you are highly susceptible to breast and ovarian cancer, and then take action."
Jolie says that she "wanted to write this to tell other women that the decision to have a mastectomy was not easy. But it is one I am very happy that I made. My chances of developing breast cancer have dropped from 87 percent to under 5 percent. I can tell my children that they don't need to fear they will lose me to breast cancer."
"I am fortunate," she continues, "to have a partner, Brad Pitt, who is so loving and supportive. So to anyone who has a wife or girlfriend going through this, know that you are a very important part of the transition. Brad was at the Pink Lotus Breast Center, where I was treated, for every minute of the surgeries. We managed to find moments to laugh together. We knew this was the right thing to do for our family and that it would bring us closer. And it has."
"For any woman reading this, I hope it helps you to know you have options. I want to encourage every woman, especially if you have a family history of breast or ovarian cancer, to seek out the information and medical experts who can help you through this aspect of your life, and to make your own informed choices."
Jolie says, "I choose not to keep my story private because there are many women who do not know that they might be living under the shadow of cancer. It is my hope that they, too, will be able to get gene tested, and that if they have a high risk they, too, will know that they have strong options.
Life comes with many challenges. The ones that should not scare us are the ones we can take on and take control of."