Author:
Simon Harding
Simon Harding recently wrote "London Theatre and Theatre Breaks" a practical guide to London's theatreland
There was a time when stage actors and film actors were two quite separate entities. Those on the stage tended to look down on film/tv actors as not being "serious" actors but in the last decade, theatre producers have come to realise that having a "celebrity" in the cast means extra box office revenue.
So here's a run down of current A to Z listers (you can decide who goes in which category) who are treading the boards in London's West End during the next 6 months…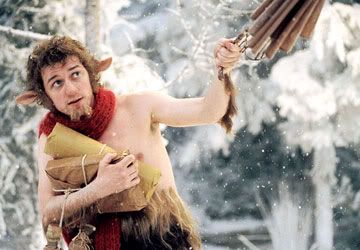 Comedian and regular ITV2 Celebrity Juice panel member Rufus Hound is playing the lead role in hit comedy "One Man Two Guv'nors" at the Theatre Royal Haymarket. Hound draws on all his comedic strengths as he credibly acts and improvises his way through the intelligent laugh-out-loud script and involves the audience as much as possible.
Film man of the moment James McAvoy (doesn't it seem like he's in every film at the cinema at this week, or is it just me?) has returned to the West End in a (sold out) modern production of Shakespeare's "Macbeth". McAvoy is no stranger to the stage having previously played to full capacity audiences in 2010's "Three Days of Rain" alongside Ex-Eastender Nigel Harmon for which both actors received Olivier Award Nominations, as has McAvoy for his current role. Harmon actually went on to win an Olivier Award in 2012 for his outrageously brilliant comic performance as Lord Farquad in "Shrek the Musical".
Having mentioned Eastenders, there does seem a plethora of former Albert Square residents 'giving their all' on stage at the moment. One of the original cast members Paul J. Medford who played teenager Kelvin Carpenter in the BBC soap between 1985-87, has achieved major theatrical success in "Five Guys Named Moe" and "Disney's The Lion King". He'll next be seen in the 'must see' new musical "Charlie and the Chocolate Factory" opening at the Theatre Royal Drury Lane in June.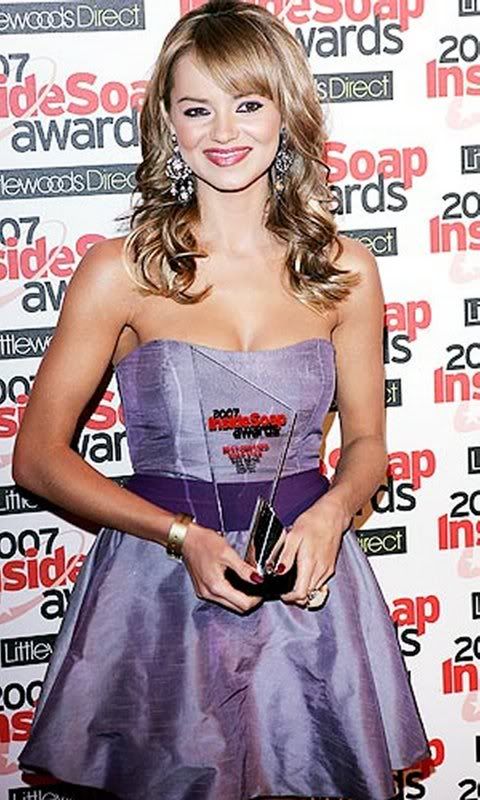 Kara Tointon - whose character Dawn Swann appeared in the afore-mentioned Square between 2005-09; she also went on to become the 2010 winner of BBC's 'Strictly Come Dancing' – is building up a strong stage resume and none-more-so with the West End opening of Alan Ayckbourn comedy "Relatively Speaking" where she stars opposite Felicity Kendal at the Wyndham's Theatre in May. Finally, John Partridge who played Christian Clarke (2010-12) shows off his amazing dance ability as hard-taskmaster Zack in "A Chorus Line" at the London Palladium.
Former Emmerdale heart-throb Ben Freeman who appeared in the soap as womanising car-mechanic, Scott Windsor, between 1998 & 2006 began his acting career on the set of children's tv series Grange Hill. Since leaving the Yorkshire Dales, Freeman has appeared in a number of West End musicals including "Legally Blonde" and "Dreamboats & Petticoats". He is currently playing the role of dashing Prince Fiyero in "Wicked" at the Apollo Victoria theatre.
Swapping her MI6 Secret Service duties for another kind of wonderland, 'M' actress Dame Judi Dench has just opened in a new play called "Peter & Alice" which is on at the Noel Coward theatre. It also stars hot young thing Ben Whishaw who plays the role of Peter Pan opposite Dench's Alice in Wonderland.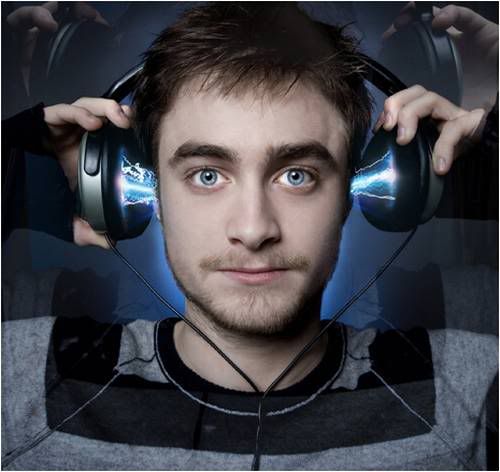 Showing that there is more to him that just being Harry Potter, Daniel Radcliffe returns to London's West End after appearing in the 2007 revival of Peter Shaffer's "Equus" with recently departed Potter co-star Richard Griffiths. Radcliffe will be next on at the Noel Coward theatre following Dame Judi in an Irish comedy called "The Cripple of Inishmaan".
There are a lot of what I would term definite A-listers going into the Noel Coward theatre this year during the 12 month Michael Gradange Season which not only brings you the aforementioned Dame Judi, Ben Whishaw and Daniel Radcliffe but will also bring Sheridan Smith and David Walliams together to appear in Shakespeare's fantasy comedy "A Midsummer Night's Dream" in September and then
following his critically acclaimed stint as Hamlet in 2009 (again under the directorship of Michael Grandage) Jude Law will take on the role of "Henry V" in one of Shakespeare's most exciting 'history' plays.
Another Dame currently in the West End is Helen Mirren who is receiving rave reviews in her portrayal as The Queen in the Peter Morgan (Frost/Nixon, The Deal, The Queen) penned "The Audience" currently in production at the Gielgud theatre – also stars Edward Fox, Hadyn Gwynne and Nathaniel Parker as some of the British Prime Ministers that have been in office during Her Majesty's 60 year reign.
And finally if music is your thing there is former-Spice Girl Mel C is appearing as Mary Magdelene in Andrew Lloyd Webber's Arena revival of outstanding rock opera "Jesus Christ Superstar" which comes to London's O2 in October during its 9 venue UK tour. Plus, there's 2011 X-Factor runner up Marcus Collins appearing as Seaweed in the UK touring production of the immensely fun musical "Hairspray" – it also features comedian Mark Benton in the role of Edna Turnblad and another ex-Eastender (they're everywhere aren't they?), Lucy Benjamin as Velma von Tussle.
Another British 'treasure' Rowan Atkinson, who brought the house down with his comic brilliance during the opening ceremony of the London 2012 Olympics last July, is playing the 'pleasant and agreeable, but utterly hopeless teacher', St John Quartermaine, in Simon Grey's comedy "Quartermaine's Terms" set in a 1960s boys school at the Wyndhams theatre until 17th April.