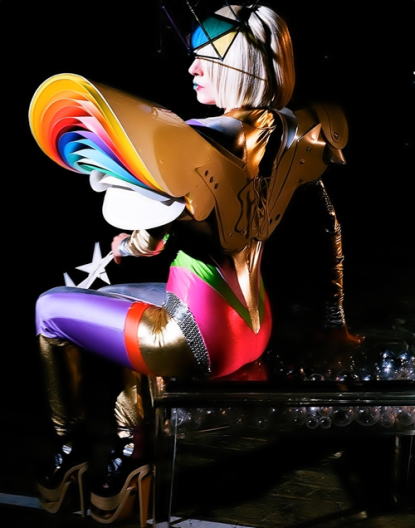 Lady Gaga named most eccentric celebrity
Examiner.com reported
Lady Gaga has been named "Most Eccentric Celebrity" in a poll conducted by snack maker Nature Valley as they launch a new power bar. The name of the new product is "Sweet & Nutty," which seems appropriate enough.
Who did she beat for the title? It looks like it was a close contest, as her nearest competitors were Boris Johnson and Ozzy Osbourne, who rounded out the top three.
It's somewhat of a miracle that New York born Lady Gaga topped the poll, as it was conducted by the UK division of the global food conglomerate. According to an article published by Yahoo! on Tuesday, a spokesman for the company remarked that, ''British people tend to have a soft spot for anyone out of the norm - anyone who doesn't conform to the ordinary. More often than not, eccentric attributes are harmless [in celebrities] as they often have the most brilliant personalities.''
Sounds like Lady Gaga for sure. Who were some of the others who made the cut? This is where it gets interesting. As expected, more than half of the entrants are British. Russell Brand, Boy George and even the old stalwart, David Bowie are in the Top 20.