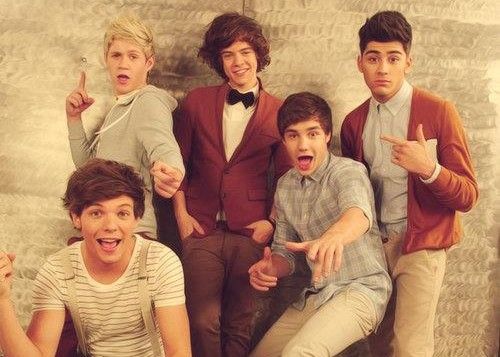 Celebrity roundup: One Direction have low standards when it comes to ...
Zimbio reported
Turns out three-fifths of the One Direction dudes are single!
And they're just looking for some "nice" and "cute" girls, so they say.
How to Date a One Directioner
The guys of One Direction stopped by t o talk to Ellen DeGeneres this week and they were very eager to talk about their new album and their love lives. The topics go hand-in-hand, really. So, of the five guys, three say they're single:
Liam Payne, Niall Horan, and Harry Styles. The available band members also claim they're looking for the basics when it comes to potential girlfriends.
Horan had all the girls in the crowd screaming when he told the host: "I like someone that's cute. Someone I can have a laugh with. And I also like people that are American. And you all qualify!"
Payne was equally good at exciting the crowd when he said: "I look for a girl who's in this audience."
As for Styles? He just wants "someone fun," adding, "it helps if they're nice."
So, let's get this straight: The dudes of One Direction just want to date a nice, cute, fun, possibly American girl who is wiling to laugh. Huh. That definitely narrows it down.