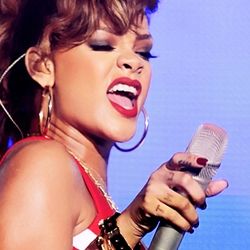 The 7 celebrities with the most fake followers on Facebook
Business Insider reported
Last month, we shared the most popular celebrities on Facebook. Since then, word of a number of fake Twitter followers arose in late August, causing the reveal that nearly a third of some of the most popular accounts were inauthentic.
On Aug. 31, Facebook followed suit, cracking down on pages with fake likes, according to Mashable.
Mashable revealed the top ten Facebook pages who lost the most fake followers in the past week. Unsurprisingly, a number of celebrities were included in the list since they comprise the most popular pages on the social networking site.
The biggest celebrity offenders include those with the 20 most popular pages on Facebook. The only anomaly is one celebrity who barely makes the top 50 Brands on Facebook.
The only one left off this list is the number one most "liked" celebrity on Facebook, Eminem.