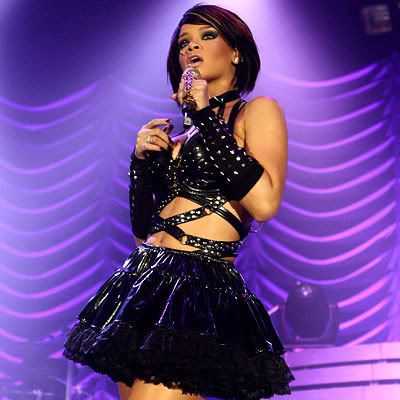 Rihanna and Chris Brown caught 'hugging and kissing' nightclub
Examiner.com reported
The latest celebrity news suggests Rihanna and Chris Brown are back together. The pair was allegedly caught making out at a New York nightclub Monday.
Karrueche Tran, Breezy's girlfriend, was nowhere in sight. Wednesday, according to Celebuzz, witnesses claim they saw the two at New York City's Griffin nightclub.
RiRi arrived five minutes after Breezy and sat just two tables away. Rihanna and Chris Brown began dancing after the "Fortune" singer climbed atop her table and went shirtless. Reportedly, they began dirty-dancing, hugged and kissed as if they were the only ones in the nightclub.
Moments later, their body guards took positions outside a bathroom where the singers took cover and stayed inside for a long time. Later, RiRi came out allegedly looking disheveled. Rihanna, Chris Brown buzz of the couple getting back together has ratcheted up in recent months.
Social media sites like Twitter and Facebook are ablaze with rumors RiRi and Breezy are getting back together. While some believe the circumstances (domestic abuse) that led to their separation are unforgivable, others think everyone deserves a second chance.
Chris Brown and Rihanna have been leaving cryptic tweets on their timelines lately. Many suggest the messages are secret code they share with one another and further proof they are getting back together.