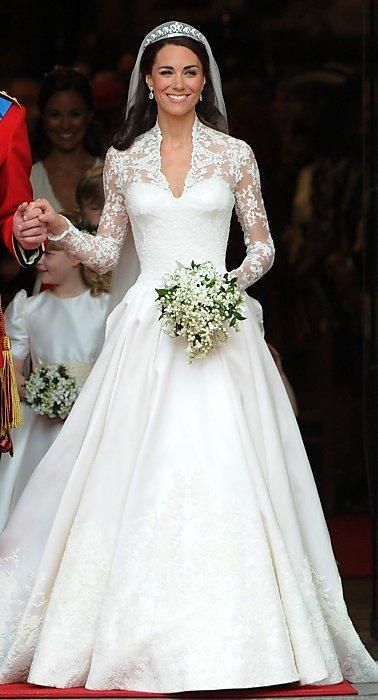 Kate Middleton boosts Alexander McQueen's profits 27%
Examiner.com reported
Kate Middleton is being credited with boosting profits of her favorite designer by 27% in 2011.
On Tuesday, Alexander McQueen reported that in 2011 the brand brought in more than $8 million in profits.
According to Vogue the Duchess of Cambridge and the royal wedding are single-handedly responsible for Alexander McQueen's huge increase in profits.
Kate Middleton's wedding gown was designed by Sarah Burton for Alexander McQueen and seen by billions of people. It was just the start of the 'Kate-effect' for the British designer.