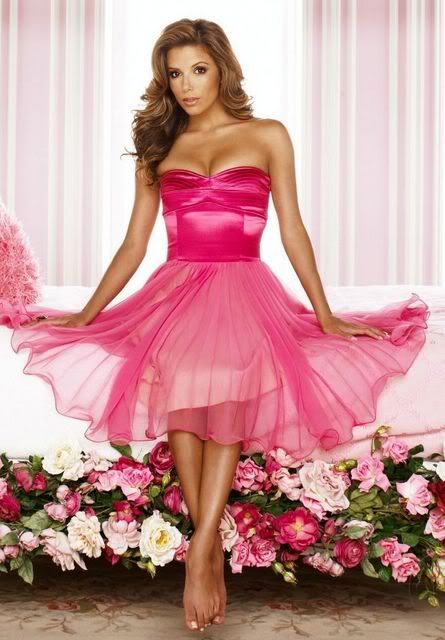 Celebrities blast Romney on women's health
CBS News reported
President Obama's support from Hollywood's a-list has already helped swell his campaign coffers, but thanks to a new ad from progressive organization MoveOn.org, that support will soon be flooding the airwaves.
In the ad, a trio of actresses who have endorsed Mr. Obama's bid for reelection and all spoke at this summer's Democratic convention - Eva Longoria, Scarlett Johansson, and Kerry Washington - assail GOP nominee Mitt Romney's record on women's health care issues and reproductive rights, warning viewers, "If you think this election won't affect you and your life, think again."
With recent polls showing Obama's support among women receding from previous highs, the ad's message could pack a timely punch. The script touches on every major women's health flashpoint, from contraception and abortion to Planned Parenthood funding, rape redefinition, and compulsory ultrasound legislation.
"Mitt Romney is for ending funding to Planned Parenthood," warns Longoria, an outspoken Obama supporter who delivered a primetime speech at the Democratic convention in Charlotte. "He said he'd overturn Roe v. Wade," reminds Washington. The reminder comes on the heels of Romney's comment to the Des Moines Register that abortion legislation is not "part of my agenda," a comment that elicited incredulous cries of "flip-flop" from Democrats and compelled Romney's campaign to reassure pro-life voters that Romney will indeed carry their water.
Johansson, yoking the GOP ticket to congressional Republicans, reminds viewers of House Republicans' attempt to restrict abortion funding to instances involving "forcible rape," explaining, "We have Republicans trying to redefine rape." "Trying to force women to undergo invasive ultrasounds," chimes in Longoria, referring to legislation pushed by GOP-led legislatures in several states that would require women to submit to an ultrasound procedure before terminating a pregnancy.
As for how viewers can stymie the GOP agenda on women's health, the stars' message is crystal clear: "Vote for Barack Obama," says Johansson.