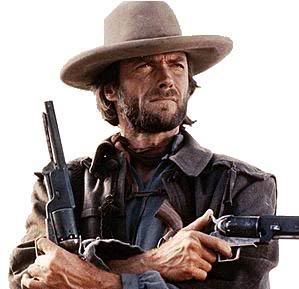 These mega-rich celebrities have surprising love children
Business Insider reported
Many celebrities managed to keep secrets out of the public eye--at least for awhile. These celebrity fathers turned out to have children that surprised everyone. To their credit, most have acknowledged the children and have relationships with them today.
But having a celebrity love child comes at a cost: there are multi-million paternity suits and six-figure child support payments. One tech legend later paid for his daughter to go to Harvard, and a singer still has a close relationship with his daughter today. Meanwhile, Clint Eastwood has children that he took decades to acknowledge.
Jude Law had a child with model Samantha Burke after a fling in 2009 but reportedly didn't meet the child until she was six months old. He has three children with his ex-wife, actress Sadie Frost.
Gavin Rossdale fathered model Daisy Lowe, 23, when he was in his twenties. Daisy didn't find out her father's identity until she was 14. Rossdale is married to rocker Gwen Stefani and they have two children.
Clint Eastwood, the legendary actor had a daughter with dancer Roxanne Tunis, Kimber, back in 1964, but he didn't publicly acknowledge her until 1996. Twenty years later, he had two children with flight attendant Jacelyn Reeves. He didn't publicly introduce those children until 2002.
Eastwood also has a 19-year-old daughter, Francesca, with actress Frances Fisher. Today, he is married to "Mrs. Eastwood & Company" reality star Dina Eastwood and they have a daughter, Morgan.
Steve Jobs. The Apple tycoon had a child with girlfriend Chris-Ann Brennan in 1977 but didn't acknowledge his daughter because he didn't believe he was the father, according to biographers. He later paid for his daughter, Lisa, to go to Harvard. Today she's a successful journalist and author.
Steven Tyler and his model girlfriend Bebe Buell had a daughter, actress Liv Tyler, in 1977. Buell lied to Liv about her father's paternity because he was addicted to drugs. Steven and Liv were later reunited and remain close today.
Benicio del Toro, the Oscar-winning actor has a daughter, Delilah, with Kimberley Stewart (daughter of musician Rod). He is said to be an involved father even though he and Stewart aren't in a relationship.
Eddie Murphy fathered a child with "Scary Spice" Melanie Brown in 2007. He initially denied he was the father, but a blood test proved he was. Brown has said Murphy isn't an involved father. He has seven other children.