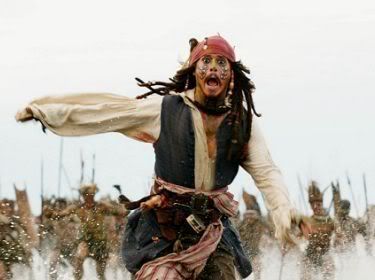 Celebrity real estate: Johnny Depp buys home for ex
NBCNews.com reported
When it comes to breakups and sharing the treasure, Johnny Depp is no pirate.
According to the New York Daily News, the 49-year-old Depp has made real good on his good-guy image by purchasing a Hollywood Hills home for his former partner, Vanessa Paradis.
The "Pirates of the Caribbean" star has netted more than $300 million for his box-office-smashing film work, according to Curbed, so the $4.4 million sale price won't put a dent in Depp's stash. Still, the gesture goes a long way to preserving the peace between Depp and Paradis, 39, the mother of his two children, 13-year-old Lily-Rose and 9-year-old Jack.
The 5,800-square-foot home is nestled on a wooded lot of an Hollywood A-lister retreat off Mulholland Drive. Along with five bedrooms and five bathrooms, the Mediterranean spread earns its "wow" factor from the exposed wood beams, the masterful tile work and swimmer's pool and spa.
Paradis and Depp were never married, and their relationship officially came to an end after they moved from France to Los Angeles last year.