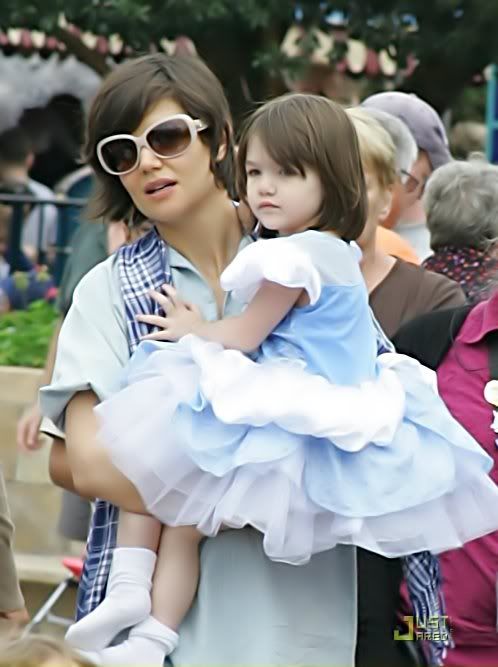 Katie Holmes sending Suri to Catholic school in New York
Examiner.com reported
Suri Cruise is off to Catholic school. Katie Holmes and Tom Cruise's daughter was enrolled in the school by her mother, just days after the couple settled their divorce. Showbiz Spy reports that Katie did not want Suri to become a Scientologist like her father.
Tom and Katie's little girl, who was previously home schooled, will attend Manhatten's prestigious Convent of the Sacred Heart, and will be required to attend Catholic mass every Thursday.
Suri's Catholic school bill will reportedly cost Katie Holmes $38,000 a year, which she'll be able to cover easily after her recent $10 million child support agreement with Tom Cruise.
It seems that Katie is taking control of her life, and how her daughter is raised.