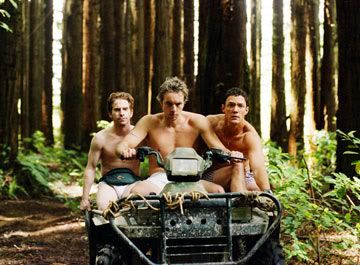 Five Celebrities Who Threw Out the First Pitch at an MLB Game in 2012
Yahoo! Sports reported
Many celebrities have thrown out the first pitch at an MLB game because they are a fan, want to support their hometown, or are promoting a new movie or show. Whatever the reason, it is a thrill for both the team and celebrity. Dax Shepard is the most recent celebrity to throw out the first pitch, which was for the Kansas City Royals-Detroit Tigers game on June 8. Shepard was in town promoting his upcoming movie "Hit and Run." This movie, which Shepard wrote, directed and is featured in, also stars his girlfriend Kristen Bell. The following celebrities also got the honor of throwing out the first pitch at an MLB game in 2012:
Charlie Sheen
In July 2012, actor Charlie Sheen threw out the first pitch at the San Diego Padres-Cincinnati Reds game. Charlie Sheen is promoting his new television show, 'Anger Management,' which is featured on the FX Network. Fox owns FX, which broadcasts the Padres baseball games to approximately a third of the San Diego community.
Duff McKagan
In June 2012, Duff McKagan threw out the first pitch at the Seattle Mariners-Boston Red Sox game. McKagan was the bassist for the popular hard rock band Guns N' Roses, which made the band members famous worldwide. He was also in a few other bands like Jane's Addiction and Velvet Revolver.
Nikki Sixx
In May 2012, bad boy bassist for the band Motley Crew threw out the first pitch at the Los Angeles Dodgers-Houston Astros Game. Sixx is from Los Angeles, and is also an author, fashion designer and radio host. Nikki Sixx designs a line clothing with Kelly Gray called Royal Underground, which features edgy and chic clothes for both men and women.