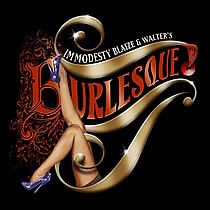 Kate Middletons cousin strips to God Save the Queen
Ninemsn reported
Kate Middleton's cheeky stripper cousin — she's the self-described "royal family's closest brush with soft porn" — has hit the US, debuting her new Blighty-themed burlesque show in New York.
There's a black sheep in every family, and we are loving the Middleton clan's bad apple, Katrina Darling. Hmm, wonder why we didn't see this lovely lady at the royal wedding?
Katrina, who is actually the duchess's second cousin once removed, only discovered last year that she was related to royalty, and now she's milking it for all it's worth.