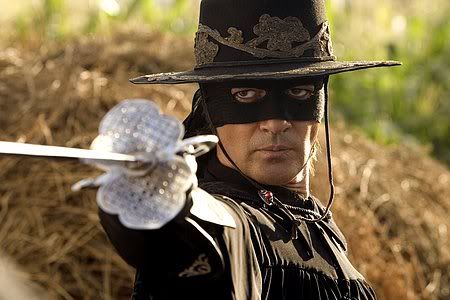 Celebrity winemakers: what is in the bottle?
Fox News reported
Fans of "The Sopranos" or "Ghostbusters" might make an impulse purchase for a glass of Lorraine Bracco's Italian reds or Dan Aykroyd's Canadian dessert wines simply out of curiosity.
But when it comes to enjoying the fruits of any winemaker's labor -- whether or not it's marketed with a celebrity endorsement, it's what's inside the bottle that counts.
Celebrities getting into the wine business isn't new, but in the last year it seems like the word got around that lending your name to select wine releases is the thing to do.
Last year the rock band AC/DC partnered with the Australian Warburn Estate to release a flight of epically named wines like: 'You Shook Me All Night Long Moscato' and 'Highway to Hell Cabernet Sauvignon.' Bob Dylan and Grateful Dead Productions each came out with their respective limited edition vintage releases. And soon, fans of Kiss and Queensryche will be able collect their favorite album covers on bottles. There are also a host of sport figures turned wine makers, such as former NFL quarterback Drew Bledsoe.
Indeed, some celebrities are quick to slap their name on most anything with a bar code.
"I think a lot of that celebrity stuff is garbage. Just a lot of extreme marketing. Some are just fine, but then just not that interesting and too expensive for how they taste because it's just about the name," said Dylan York, sommelier for the Manhattan-based wine shop New York Vintners.
Yet there are some well-known stars considered to be more serious about their creative ventures in vinticulture. Rocker Dave Matthews owns the Charlottesville, Virginia-based, Blenheim Vineyard, Antonio Banderas bottles tempranillos from the Ribera del Duero region of Spain and Madonna collaborates with her father Silvio and has thrust Michigan wines on the map with Ciccone Vineyard and Winery.
"Celebrities serious about wine attach their name to a winery or vineyard because they enjoy wine and want to be part of wine culture," says Bob Barry of Winebow, a national wine and spirits distributor. He currently sells New York Jets' Uncorked, a limited release commemorative 2008 cabernet sauvignon from Napa Valley, and previously worked with funnyman Dan Aykroyd's Diamond Estates wines.
Perhaps the most well-known celebrity wine maker is the Hollywood director Francis Ford Coppola. He says that his wine business was born out of the communal dinners he'd host while filming "The Godfather" movies. The epic repasts were said to be as legendary for the lucky guests as his films are for his fans.
"Winemaking and filmmaking are two great art forms that are very important in the development of California," says Coppola, adding that the process of making wine is similar to making films," he said.
He says both start with raw ingredients—in the case of wine, the land and the grapes, and in the case of film, the script and the actors' performances.
"The winemaker takes these raw materials and ferments and blends. He says yes to one batch, no to another. The director does the same thing: a series of yeses and nos, from casting and costuming to edits and sound mixes. In both cases you have to start with top notch raw materials—whether it's the land or a script," says Coppola.