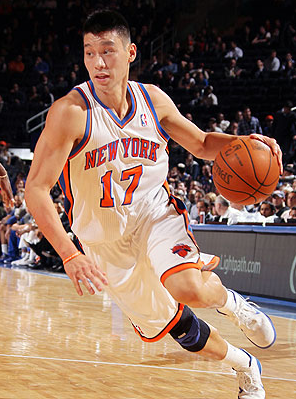 Jeremy Lin is among the five most popular christian celebrities and athletes
Yahoo! Sports reported
Jeremy Lin has awed the country. Lin had his first start with the New York Knicks on Feb. 6. Few people knew of him at the time.
After several of wins, Lin has become a household name in America. Basketball and non-basketball fans know who he is. Christians and non-Christians alike know of Jeremy Lin. However, he is only the latest in a long line of Christian celebrities.
Here are five prominent Christian celebrities:
Kurt Warner
In some ways, Kurt Warner is the father of modern Christian celebrities and athletes. He certainly was not the first professional athlete to proclaim his faith, and there were Christian celebrities before him. Yet, Warner changed the way Christian celebrities and athletes proclaim their faith.
Warner made being a prominent Christian acceptable. His comments after Super Bowl XXXIV—"First things first. I have to give praise and glory to my Lord and Savior up above. Thank You, Jesus."—were unashamedly Christian. In those footsteps, Tim Tebow and Jeremy Lin follow as recent Christian celebrities.
Tim Tebow
For the past few years, Tim Tebow has been a prominent Christian celebrity. He participated in two Super Bowl ads with Focus on the Family, a Christian organization. This past season in the NFL, Tebow's iconic prayers have become a fad. He can regularly be seen on the field on one knee, and people all over can be seen impersonating him.