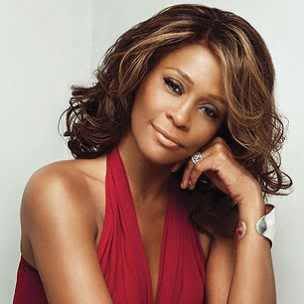 Celebrity Circuit Enquirer runs Whitney Houston open-casket shot 8 of 9
CBS News reported
The National Enquirer is causing a stir after publishing a photo purported to be Whitney Houston in an open casket.
The cover image sits alongside the caption: "Whitney: The Last Photo! Inside Her Private Viewing."
It's a bold move even for the Enquirer, especially considering the tight constraints Houston's family put on the media during the late singer's wake and funeral. Several media outlets have since re-posted the magazine shot online.
The photo was reportedly taken at the Whigham Funeral Home in New Jersey. It's unclear how the Enquirer obtained the still-unverified shot.
In the image, Houston is seen in a purple dress with a brooch pinned to her chest. According to the Enquirer headline, the singer was buried wearing $500,000 worth of jewelry with gold slippers on her feet.