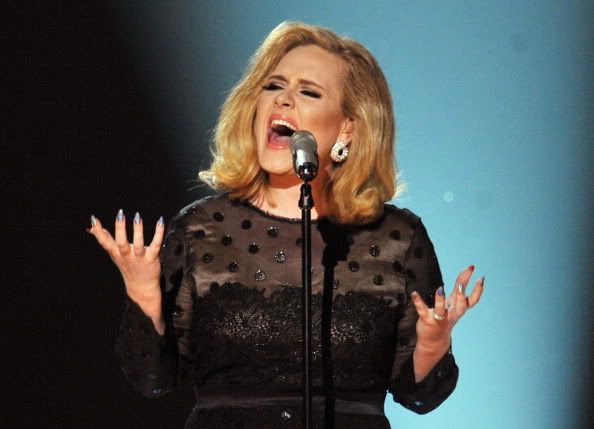 Celebrities 'Disgusted' After Adele's Speech Is Cut Short
Entertainmentwise reported
With Adele being the woman of the moment, everyone and their dog wants to listen to her, so we're not surprised to hear that when the 'Rolling In The Deep' singer's acceptance speech was cut short at the Brit Awards last night, there were a few people that weren't too happy...
And what do you do when you're unhappy and you want to rant? You go on Twitter of course!
Revealing that she wasn't surprised by what happened, Lily Allen tweeted: "I'd rather hear adeles acceptance speech. I can't say I'm surprised. It was like the music industry's attitude to women played out as a metaphor (sic)."
Believing that the News programme could have waited, This Morning presenter, Phillip Schofield wrote: "Thanks guys, love you, but can Adele come back and finish her speech now. Really!!! I'm sure tonight it could have been News at 5 past 10 #nevercutoffAdele"
Always the funny man, TV presenter Vernon Kay tweeted: "Poor Adele..... Her speech was a Blur", whilst footballer Joey Barton wrote: "What's happened to the #brits its really bad. Cutting Adele off for Blur, who sound really bad by the way, was disgusting."