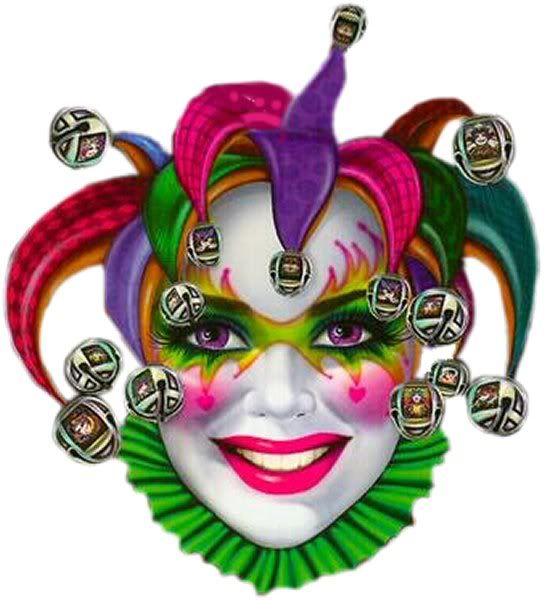 Celebrities arriving in New Orleans for Mardi Gras
The Associated Press reported
Actress Patricia Clarkson got a brass band reception when she arrived Wednesday in New Orleans, setting the stage for the all-women Krewe of Muses parade to roll Thursday night.
Muses kicks off a string of celebrity-studded parades leading up to Mardi Gras on Tuesday. The parades are held by individual krewes — social clubs that spend all year putting together the elaborate floats and costumes. The pop-rock band Maroon 5 rides with the krewe Endymion on Saturday night, comedian and actor Will Ferrell rides as king of Bacchus on Sunday night and rocker Bret Michaels will join Grammy-winning singer Cyndi Lauper in Orpheus on Monday.
Singer and multi-instrumentalist Theresa Andersson will also be featured in Muses, and as her float rolls through the city streets she will perform songs from her upcoming album "Street Parade," accompanied by a 50-piece marching band. It will be the first time Andersson performs her new songs for the general public. The album's release date is April 24.
Clarkson, the New Orleans-born star of the 2010 thriller "Shutter Island" and the 2003 drama "Pieces of April," will be riding in Muses aboard a red fiber-optic-lit float shaped like a high-heeled shoe. Like other riders in the parade, Clarkson will hand out high-heeled shoes decorated with glitter, beads and feathers.
"I am so honored to be the lady leading all of this," Clarkson said in an interview with The Associated Press at the Windsor Court Hotel, where a brass band welcomed her arrival and Muses krewe members draped her in beads. "This is how I want to wake up every day, to a jazz band and ladies with goodies and trinkets greeting me."
Muses' riders spend months decorating hundreds of pumps, boots, ballet slippers and sneakers, which have become coveted treasures by revelers along the parade route. Many hold "glitter parties" where they decorate shoes while partaking of food, wine and cocktails. Many of the shoes they've collected come from friends, thrift stores or discount shoe stores.