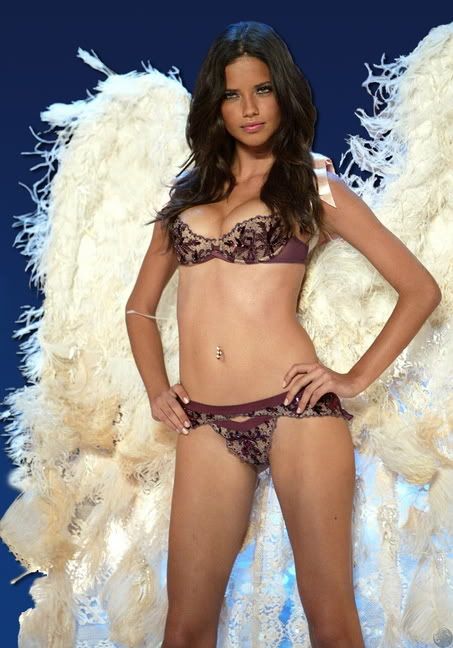 Celebrities abound in new ads
The News Journal reported
During commercial breaks today, the Super Bowl may look a lot more like the Celebrity Bowl.
Make that the celebrity mixing bowl.
Just shake in a little David Beckham -- in his underwear -- and stir. (That's what H&M is doing.) Sprinkle in some Victoria's Secret model Adriana Lima showing up in not one, but two Super Bowl spots. (Kia and Teleflora.) Mix in a middle-aged Matthew Broderick, who reprises his famous Ferris Bueller character. (Honda.) Add Jerry Seinfeld and Jay Leno, knocking heads for a collectible car. (Acura.) And add a dash of rock icon Elton John, who stars with "X Factor" winner Melanie Amaro. (Pepsi.) Super Bowl advertisers are latching onto celebrities this year like star-struck teens. More than one-third of the game's 50-some spots will feature a familiar celeb. At $3.5 million for each 30 seconds of airtime, advertisers seem hell-bent on attracting attention this year at any cost. Even, in several cases, if it means glomming onto a celeb with zippo to do with the brand.
Some are trying to latch onto the stars' social-media following. Some are seeking instant credibility. And some think it's the only way to stand out from the pack of Super Bowl marketers trying do just about anything to get noticed by the 100 million-plus TV viewers -- plus untold millions of social-media fans to follow.
It ain't cheap. Advertisers have spent $1.72 billion over the past 10 years just for Super Bowl airtime, estimates Kantra Media. Add to that the multimillion-dollar budgets for some of the more extravagant ads, and then they'll also be paying celebs anywhere from $50,000 to $1.5 million to star in their game-day spots.