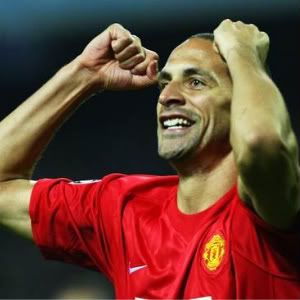 Celebrity tweeters + chocolate = clever or crass?
BBC News reported
It has a fast-growing, affluent audience, numbered in the hundreds of millions and spending a lot of time online - so Twitter represents a very attractive platform for advertisers. But big brands, and some celebrities, are finding that when you use Twitter for commercial ends, there is a fine line between the clever and the crass.
So, a current campaign to use celebrity tweeters to promote a well-known confectionery brand looks clever but may end up rebounding on the company and the celebs. Yesterday afternoon a series of tweets from Rio Ferdinand, who has a huge following on Twitter, appeared to suggest that the footballer had a new hobby. First there was this:
"Really getting into knitting!!! Helps me relax after high-pressure world of the Premiership"
Followed by these:
"Can't wait 2 get home from training and finish that cardigan"
"Just poppin out 2 get more wool!!!"
"Cardy finished. Now 4 the matching mittens!!!"
At first, this seemed amusing and fun - then came the next tweet featuring a slogan for a chocolate bar and a picture of Rio eating one.
Immediately I - and perhaps many others among Rio's followers - felt cheated. We follow him for some enjoyable insights into the life of a multimillionaire footballer, not to get adverts inserted into our Twitter activity.