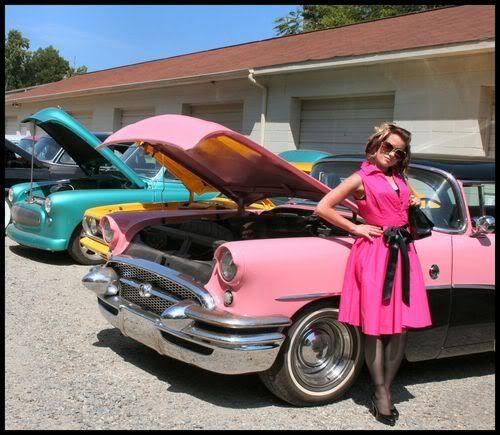 Celebrities and Industry VIPs Make Strong Showing at Barrett-Jackson
MarketWatch (press release) reported
The 41st Annual Barrett-Jackson Scottsdale Auction hosted more than 250,000 attendees this week, some of whom stood out from the crowd due to their notable celebrity status.
Rock Legend Bret Michaels auctioned four of his personal vehicles and helped Barrett-Jackson kick off its Opening Night Gala in high style Monday night by performing an exclusive set list to an enthusiastic capacity crowd. Michaels' vehicles included his:
On the television side, "Tonight Show" Host Jay Leno, a dedicated collectible car aficionado and collector, donated his personal New Holland Tractor signed by him and President George W. Bush to benefit the Fisher House Foundation, a non-profit organization that helps wounded military members' families. The tractor, which Leno used to move vehicles in his personal car collection, fetched $535,000 at auction, with a very excited crowd cheering on the bidders and clapping when it was all over.
Michaels and Leno were joined at Barrett-Jackson this year by other notable celebrities and industry VIPs including fellow rocker Alice Cooper, Mario Andretti, Bubba Watson, Bill Hall, Shane Doane, Jordin Sparks, Ray Everham, Rick Hendrick of Hendrick Motorsports, and the co-hosts of The History Channel's "Pawn Stars" to name a few. Mark Fields, Executive Vice President of Ford Motor Company and President, The Americas, was also present.