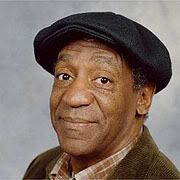 Veterans Day: Celebrities Who Served the US
Christian Post reported
The famous phrase "Freedom isn't free" is engraved into one wall at the Korean War Veterans Memorial in Washington, D.C., and the saying is often repeated on Nov. 11. Soldiers of the past as well as those serving today are appreciated and receiving prayers from all over the U.S. today.
Many Hollywood celebrities have background in the military, and although their careers lend much praise and admiration, even stars are proud soldiers. Of the many celebrity veterans, The Christian Post has highlighted a few of the honorable former servicemen and women.
This season on ABC's "Dancing with the Stars," J.R. Martinez has dominated with high-scoring performances. The actor-turned-dancer served in the U.S. Army, and in 2003 suffered severe burns on over 40 percent of his body while in Iraq. The 28-year-old underwent extensive plastic surgeries in order to restore his face after the injuries. Martinez is now a motivational speaker and has been hailed by many as a hero.
Also a veteran, Bill Cosby remains one of the most recognizable celebrities from 90s television. Cosby served the Navy during the Korean War where he worked at Bethesda Naval Hospital as a medical professional.