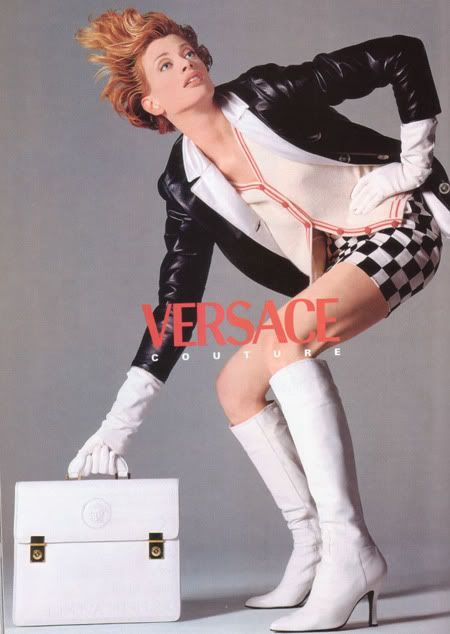 Top 5 celebrity designers in chain stores
SignOnSanDiego.com reported
Couture and commercial were not always a match made in everyone's heaven. What once seemed like a fashion taboo now lends itself as the perfect method of shopping high fashion without breaking the bank. More top designers and celebrities are plunging into the world of affordable retail stores, accessible to anyone's budget.
For those of us who never imagined buying Versace until we had a very, very good reason to (ehem, the weekend), the first lady of fashion is now saying "I do" to a line in H&M. And celebrities-turned-designers are following suit. When penny-pinching times are abundant and everyone feels the crunch of the economy, we must assert that our fashion will not derail. Say so-long to the days of buying knock-offs to pull off a runway look. Shop at popular chain stores for ready-to-wear high fashion and get to strutting in the inexpensive versions of luxury brands.
Discover five new high-end designers sold in chain stores.
Versace at H&M
The Versace "Iconic Collection" premieres mid-November at H&M stores across the map. The collection will span the market from men's wear, women's wear and home goods. Those who adhere to the Versace policy of highly-accessorized and printastic glam will be pleased to find affordable dresses with studded leather, rich silks, colorful prints and accessories including the highest of heels and costume jewelry. A stand-out dress in the collection is the emerald green sequin-covered piece, with alligators on the front and a tropical scene on the back. Men's wear sold at H&M will be kicked up a few notches, offering sharp tailoring, tuxedos, belts and jewelry. Though, some of the men's looks are a bit more show-stopping, such as the hot pink suit with zebra stripes running top to bottom. For the home, shoppers can find the designer touch on striking pillow cases and bedspreads. The 43-piece collection took Versace about nine months to put together, aiming to appeal to everyone's style tastes. Graphic mod-styled prints, leather jackets and sexy, sophisticated shapes make this a luxe line for less. View the collection at hm.com.
Diane von Furstenberg at Gap Kids
Gap Kids has taken on high-design partners in the past, including Stella McCartney, Valentino, and Roland Mouret. Now, the kids clothing store is bringing in fashion icon Diane von Furstenberg to design a collection for both Gap Kids and Baby Gap, on sale in March 2012. Though Furstenburg is known widely by women for her wrap dresses of the 1970s, she'll now be venturing into much smaller looks in creating products for babies and girls, ages two to 14. Sold throughout 30 countries, Furstenburg is making history as the first designer to create a line for children. The line will feature her signature approach to print, bright colors and feminine touches, mixed with the quality of premium children's clothing. The accessible prices won't hurt shoppers either, making for some sharply-dressed kids. No word yet if the line will include baby wrap-dresses, but hopes are high for Furstenburg's bright colors to take the forefront of the designs. Stay tuned on the Diane von Furstenberg line at dvf.com.