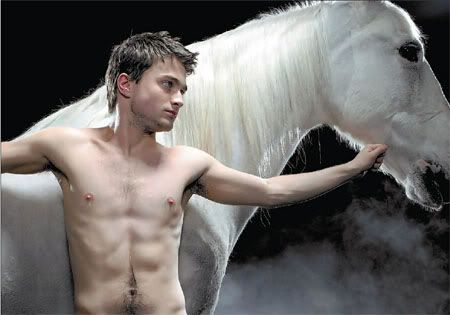 Daniel Radcliffe Reflects on the 'Harry Potter' Films, Celebrity, and His ...
Hollywood Reporter reported
Radcliffe and I chatted at New York's fabled 21 Club prior to a luncheon that Warner Brothers held in celebration of Harry Potter and the Deathly Hallows: Part 2, the final installment in the decade-spanning franchise that has collectively grossed over $7.7 billion at box offices around the world and single-handedly revived the faltering British film industry.
The studio is giving the film a full-on Oscar push, with the hope that Academy members might award it a best picture nomination on its own merits and/or as a tribute to all of the films, which have heretofore only registered with them in the technical categories.
As you can read and hear below, the 22-year-old -- who is currently starring in the Broadway revival of How to Succeed in Business Without Really Trying -- spoke candidly with me about how he first became involved with the Harry Potter franchise; how he feels about it coming to an end; and how he feels about the ways in which it has changed his life, personally and professionally...