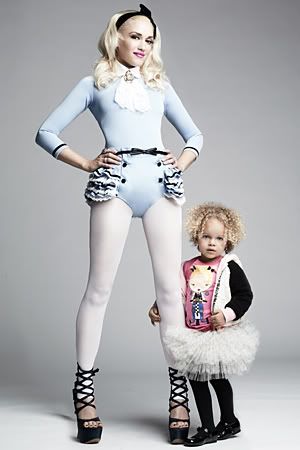 Celebrity Designers – Friend Or Foe?
AhlanLive.com reported
Celebrity fashion lines are becoming as much of an essential as celeb fragrances. Everyone's been at it, from Victoria Beckham to Kanye West to Selena Gomez, and some are more talented than others. Lady Gaga and Justin Bieber are the most recent celebs rumoured to be launching their own fashion labels. Gaga reveals, "I might do something but I just really respect so many designers. I might do it one day but I would have to take a break from music so I could concentrate on it." Celebrity labels have been accused of taking the invention out of fashion. Hundreds of designers struggle for decades to gain recognition for their creations but celebrities have an instant 'in'. The question is, do they deserve it?
Every now and then Hollywood gives us a style icon that changes fashion for the better. The uber cool Olsen twins, Mary-Kate and Ashley, are famous for their effortless boho-chic style, so when they turned to designing we were excited. And they did not disappoint, creating two fantastic fashion labels, THE ROW, a luxury apparel and accessories brand focusing on modernising classics designs, and Elizabeth and James, named after their siblings, an equally creative label which expands into tailoring and incorporates more of their trademark bohemian vibes.
Also top of our list of the world's best celebrity designers is Victoria Beckham. Her personal style screams sophistication and class, and although her own label, named after herself, can play it safe at times, the cuts and silhouettes are fantastic, and her modern take on the trench coat really wowed the fashion elite this season.
Some fashion savvy celebs have teamed up with fashion houses to ease them into the industry. The best collections are Nicole Richie for House of Harlow and Gwen Stefani for L.A.M.B, whose collections actually reflect the women's distinct personalities and unique styles.