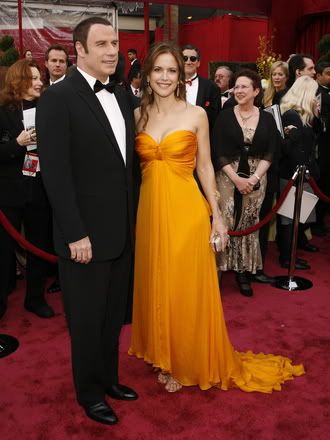 Celebrities who hang in Maine for love
Kennebec Journal reported
Maine is wild, beautiful and worlds removed from bustling metropolitan centers like New York City and Los Angeles. So it's the perfect place for frazzled and sought-after celebrities to get away from everything.
Except other celebrities.
Maine has long been an escapist destination for the rich and powerful. More than a hundred years ago, the Rockefellers helped make Bar Harbor the tourist mecca it is today. Giant summer "cottages" up and down the coast were built by captains of industry and power brokers.
But today, in a world driven by YouTube and Twitter, the most powerful status may be that of celebrity. The idea of celebrity -- of following them, of being like them, of trying to become them -- drives everything from news publications and marketing efforts to TV programming and pop culture.
Now that most of the tourists have left Maine for the season, it's a good time to take note of some of the celebrities who come back year after year. They've been drawn to Maine enough to want to buy homes here, and to spend their summers, even Christmas holidays, here.
Below are 20 of the many celebrities who pine for the Pine Tree State:
JOHN TRAVOLTA and KELLY PRESTON, Islesboro: Travolta has created a lot of buzz during his time as a Maine homeowner. The star of "Saturday Night Fever," "Grease" and "Pulp Fiction" got into trouble with his island neighbors about a decade ago for buzzing the island with his private jet, which he pilots himself. But lately, Travolta and his actress wife Preston ("Jerry Maguire," "Twins") have been lying low. When the couple had a baby son late last year, they told reporters they were glad he was born in time for them to fly him up to Maine for Christmas.
GLENN CLOSE, Scarborough: Close, a major Hollywood star for years, started coming to Maine when she began dating David Shaw, founder of Idexx Laboratories in Westbrook. The couple wed at Shaw's home on Prouts Neck in 2006, and have resided there since. Known for films such as "Fatal Attraction" and "101 Dalmations" as well as her recent TV series "Damages," Close caused a local stir in 2005 when she signed up to run in the Beach to Beacon road race in Cape Elizabeth. When it was announced that "Glenn Close, Scarborough" had won the women's 55-to-59-year-old division, folks were amazed. Turns out, she had a cold that day and gave her race number to a fast friend.
ABBY, CHRIS AND BOB ELLIOT, Harpswell: Maine has its own Royal Family of Comedy, and they all spend summers in Sen. Margaret Chase Smith's former home near Cundy's Harbor. There's Abby Elliot, a cast member of NBC's "Saturday Night Live." Her father, Chris Elliot, was also an SNL cast member briefly, was a favorite guest of David Letterman, and has acted in wacky films such as "There's Something About Mary." Chris' father and Abby's grandfather, Bob Elliot, was part of the legendary radio comedy team Bob & Ray.
STEPHEN KING, Bangor: The quintessential local boy makes good -- very good. One of the best-known authors of his time and an icon among horror fans, King's books have spawned movies and TV shows, not to mention inspiring countless authors. King grew up an awkward youth by his own admission around hardscrabble Lisbon Falls, and went to the University of Maine. He's been in that area ever since, and his home in Bangor has become a bona fide tourist attraction for its haunted-house looks that include bats and spider webs built into the iron gate.