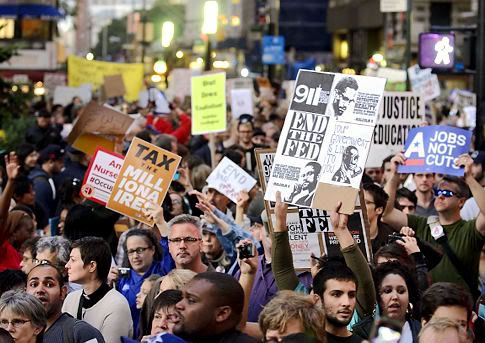 Celebrities That Have Visited Occupy Wall Street
MyFox Memphis reported
Count writer and activist Naomi Wolf among the thousands of protesters howling about financial reform during the ongoing Occupy Wall Street campaign in New York City.
According to reports from The New York Post , the Huffington Post contributor and social critic was arrested Tuesday evening after leaving the Huff Po's annual Game Changers Awards, which she attended as a guest. Apparently, she was arrested with about 50 protesters who were infringing on the ceremony and crowding a sidewalk which Huffington Post had a permit to occupy.
Reports suggest that protesters were contesting the fact that New York Gov. Andrew M. Cuomo was honored at the event as the Game Changer of the Year.
Wolf wrote on her Facebook page that when she was arrested, she was "standing completely still and speaking very calmly to the officer, on a sidewalk that the permit specified protesters could march if they did not obstruct foot traffic which they were not; they were in single file and there was about twelve feet on either side of them/us."