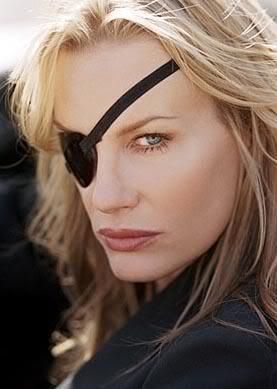 Stott: Don't have to be celebrity to make splash
Dekalb Daily Chronicle reported
News stories about celebrities usually get a lot of attention because the familiar names catch the eye of readers. This week was no exception when reports emerged that actress Daryl Hannah was arrested at the White House.
Stories about Hannah's arrest, which occurred at a sit-in where the actress was protesting the Keystone oil pipeline, shot to the top of many most viewed lists Tuesday.
Whether we like it or not, the nature of the celebrity profession is to attract attention.
In turn, celebrities possess more influence over the general population than most of us would like. It may be slightly embarrassing to witness the barrage of celebrity-peppered "infotainment" and realize the effect it has on news consumers, but it will not likely cease anytime soon.
It can be transformed into something more meaningful, however. When Hannah was arrested Tuesday, she wasn't doing anything related to her acting career. She was expressing her political beliefs. But the very nature of her societal position made her actions more effective than those protesters without major movie roles on their resumes.
Most casual news consumers likely wouldn't have known about the Keystone pipeline protest or about the pipeline plans in general. But by tying her name to that cause, Hannah helped thousands of news consumers become more aware of a significant environmental issue.