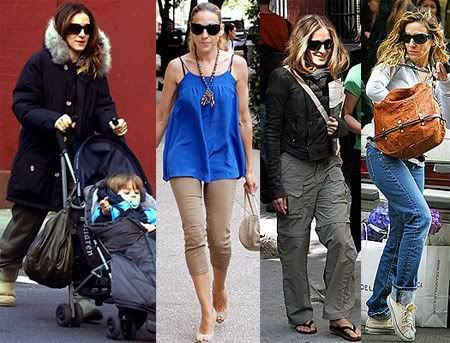 Book reveals secrets behind celebrity-fashion buzz
Kansas City Star reported
Why have we seen a dozen paparazzi photos in the last few weeks of celebrities wearing Current/Elliott's leopard-print "Stiletto" jeans? Surely it's not a coincidence that Sarah Jessica Parker, Nicky Hilton, Mandy Moore and Isla Fisher all have the same jeans. More likely it's because a publicist "seeded" them, meaning the jeans were gifts to famous fashion influencers.
And there was a lot more of the same thing at Sunday's Emmys, where recipients and presenters aplenty were probably wearing loaned or gifted apparel and accessories.
Seeding is just one of the machinations of celebrity dressing explained in "Will Work for Shoes: The Business Behind Red Carpet Product Placement," a new book by former fashion publicist Susan J. Ashbrook.
Ashbrook, who lives in L.A., was a pioneer in the product placement game in Hollywood, founding her company Film Fashion in 1994. For 14 years, she played matchmaker between fashion companies and celebrities, engineering red carpet moments and paparazzi opportunities that helped raise brand awareness and sales at Escada, Stuart Weitzman, Lanvin and others.
"In Middle America, people still come up to me and say, 'You mean celebrities get dresses for free?'" says Ashbrook, when asked if the public knows how much money and how many products change hands before Katie Holmes, Fergie and Jessica Simpson appear in Us Weekly or In Touch carrying the same high-end handbag.