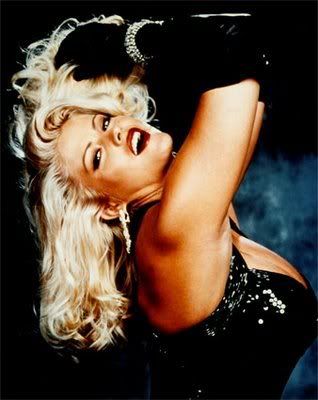 Anna Nicole Smith judge was biased, prosecutors allege
Los Angeles Times reported
The judge who oversaw the trial over prescription drugs provided to late model Anna Nicole Smith was biased, acted arbitrarily and capriciously, and carved out a "celebrity exception" to state law, the Los Angeles County district attorney's office alleged in papers filed with an appellate court Monday.
The prosecution's appeal followed the extraordinary step taken by Los Angeles County Superior Court Judge Robert Perry in January to dismiss all but one misdemeanor conviction from a jury's decision finding two defendants guilty of conspiracy to obtain medications under a false name.
He said at the time that the verdicts against Smith's longtime companion Howard K. Stern and psychiatrist Khristine Eroshevich were not supported by evidence.
In the opening brief filed Monday in its appeal of Perry's ruling, prosecutors wrote that the judge had repeatedly expressed "antipathy" toward them throughout the trial, calling their case a "kitchen-sink prosecution" and accusing them of being influenced by the "celebrity nature" of the case.