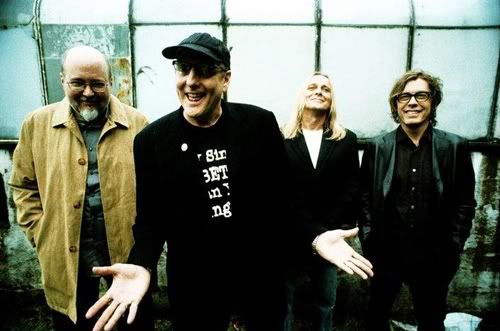 Cheap Trick band members fled to safety moments before storm winds collapsed the main stage at Canada's Cisco Ottawa Bluesfest Sunday evening, officials said. Bluesfest official Joe Reilly said no one was seriously hurt, the Canadian Broadcasting Corp. reported, though the Ottawa Citizen said there were reports of injuries, including one person who suffered a broken leg.
The stage fell about 7:20 p.m., 20 minutes into Cheap Trick's performance. Ambulances and other emergency vehicles converged on the concert venue and crews searched the area under the stage twice, the newspaper said.
The episode caused alarm among the thousands of festival-goers, many of whom sought shelter in the Canadian War Museum.
The stormed dumped heavy rains and hail on the city, and with lightning flashing, organizers canceled the final acts, including Death Cab for Cutie, Joe Satriani and Galactic.