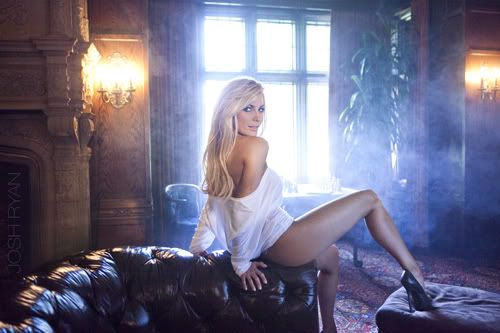 The wedding of Playboy founder Hugh Hefner to his 25-year-old girlfriend has been called off, following her change of heart, Mr Hefner announced.
Mr Hefner was to marry Crystal Harris, who was featured in the magazine as Playmate of the Month in December 2009, on Saturday. The pair were to be wed this Saturday, 18 June, with a video of the ceremony to be broadcast next month.
On her website, Ms Harris wrote that she had taken the decision "after much deep reflection and thought". "I have decided to end my engagement with Hef," "I have the utmost respect for Hef and wish him the best going forward. I hope the media will give each of us the privacy we deserve during this time," she wrote.
On his Twitter feed, Mr Hefner wrote: "The wedding is off. Crystal has had a change of heart."
The 85-year-old has been married twice before, in 1949 and 1989.