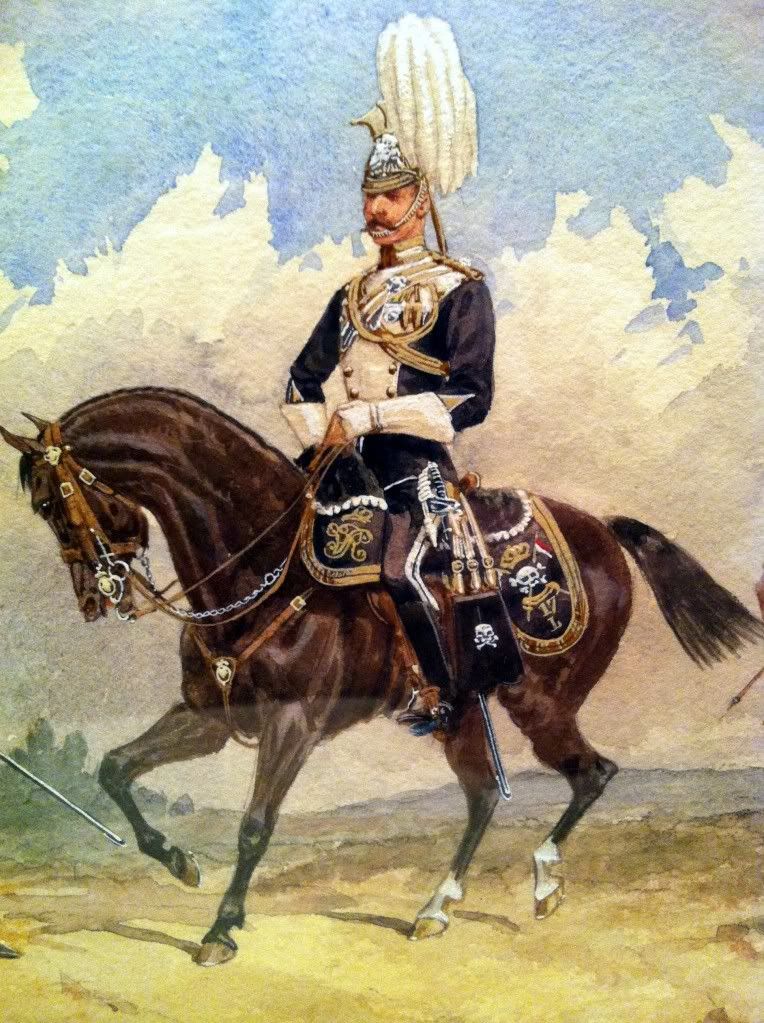 17th Duke of Cambridge's Own Lancers
The Prince's William style and title in full is His Royal Highness Prince William Arthur Philip Louis, Duke of Cambridge, Earl of Strathearn, Baron Carrickfergus, Royal Knight Companion of the Most Noble Order of the Garter, Master of Arts. As a British prince, William does not use a surname for everyday purposes. For formal and ceremonial purposes, the children of Princes of Wales, like the children of Royal Dukes, use the title of Prince or Princess before their Christian name and their father's territorial designation after it. So Prince William was "Prince William of Wales". Such area-based surnames are discarded by women when they marry and by men if they are given a peerage of their own, such as when Prince William was given his dukedom.
For the male-line grandchildren of Elizabeth II, however, there is currently some uncertainty over the correct form of family surname to use, or whether there even is a surname. The Queen has stipulated all her male-line descendants who do not bear the titular dignity of prince shall use Mountbatten-Windsor as their family surname (although Letters Patent exist stipulating the name Windsor, but with the same caveat). According to their flight suits as seen in television interviews (before Prince William's creation as Duke of Cambridge), Princes William and Harry use Wales as their surname for military purposes.
Britain's Prince William and his wife Kate, Duchess of Cambridge
sit in a landau outside of Westminster Abbey after their Royal Wedding in London Friday, April, 29, 2011.
(AP Photo/Martin Meissner)
The end of the Royal fairytale: Princess Catherine just a Duchess
On the morning of his wedding, Buckingham Palace announced that the Queen created William Duke of Cambridge, Earl of Strathearn, Baron Carrickfergus. When his father accedes to the throne, William will immediately obtain the titles of Duke of Cornwall and Duke of Rothesay, and it is expected that he would be invested as Prince of Wales, although the latter is not automatic. If Prince William succeeds to the throne and uses his first given name as his regal name, he would be known as William V.
A December 2010 article in The Daily Telegraph suggested that William did not wish to receive a dukedom, preferring to remain simply "Prince William" while also wanting Middleton to become "Princess Catherine". It was suggested that this caused a dilemma for the Queen because princesses traditionally receive such titles through birth instead of marriage. However, twenty-year-old Diana became The Princess of Wales when she married Charles on 29 July 1981 at St Paul's Cathedral.

Catherine Middleton therefore became Her Royal Highness Princess William Arthur Philip Louis, Duchess of Cambridge, Countess of Strathearn, Baroness Carrickfergus, but is not styled as 'Princess Catherine'.